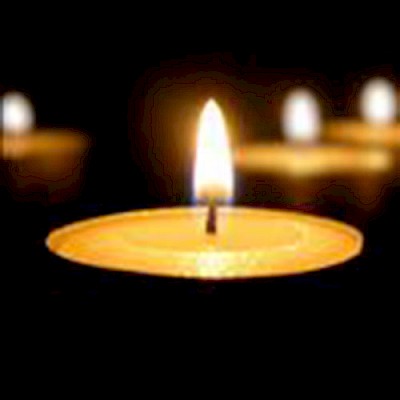 Irwin Gershow
October 25, 1936 -
April 6, 2020
Irwin Gershow, beloved father, grandfather, community member, and friend, died peacefully on Monday, April 6 at 9:54pm in Eugene, Oregon. He was 83-years-old.

Irwin was born in Brooklyn in 1936, an only child to Frieda Gershow (nee Rutstein) and Moshe (Morris) Gershow. He spent his childhood and early adulthood helping in his parents' grocery store and soaking up New York's culture, including subway rides to live theater and the Philharmonic. His early love for the arts continued through his life. He was an avid reader, classical music lover, and especially, art collector, filling his homes with modern art and later, photography.

He moved to Ann Arbor, MI to attend the School of Social Work at the University of Michigan, and ended up spending most of the next forty years in Michigan, first in Detroit and then Huntington Woods, with his wife, Eeta, and two daughters, Rebecca and Miriam. He had particular love for Detroit, which he called, "a big city with a small town feel," as only someone from New York City could. He spent most of his career as a marriage and family therapist with the Henry Ford Hospital systems, before retiring and opening the Third Eye photography dealership from his home, specializing in black and white photography from around the globe. Even in his final days, as other parts of his memory failed, he could look at a piece of art and immediately name the artist. Though he left New York in his late 20s, he was always a New Yorker at heart; a bathroom in his Huntington Woods home was wallpapered in collected New Yorker magazine covers, its centerpiece a framed letter to him from then-editor Tina Brown.

Irwin spent much of his life grappling with his identity. At age 65, he came out to his family and friends as gay. This process was not without pain, though it opened a new and necessary chapter in Irwin's life. He moved to Palm Springs CA, where he found a close community of friends, including many other older gay men, who became a dear, late-in-life family for him. He met his partner, Joe Pon, who he spent three years with before Joe's death in 2017. He saw and celebrated a remarkable shift in cultural attitudes during his lifetime. As a boy in Brooklyn, he had not even known of the existence of the word "gay;" by the end of his life, he was attending Pride celebrations and witnessing marriage equality.

Irwin's final move was to Eugene OR to be with his children and grandchildren for the last three years of his life. Irwin was diagnosed with Parkinson's disease in his late 60s, and he faced the disease with stubbornness, determination, and a fair bit of his characteristic kvetching. He was proud to announce he was in the "top 9%" of Parkinson's patient longevity. He tried nearly every Parkinson's disease drug and treatment modality, and remained at least semi-ambulatory until the last weeks of his life.

Photographs from Irwin's personal collection have been donated to the Jordan Schnitzer Museum of Art in Eugene, the Palm Springs Art Museum, and the Cleveland Museum of Art. After a childhood being dragged along to art museums across the country, Irwin's children look forward to future generations of children being dragged along to see the work that brought Irwin such joy.

Irwin is survived by his ex-wife Eeta Gershow (Freeman), his two daughters, Rebecca and Miriam, his sons-in-law, Tim Black and Jordan Bishko, his three beloved grandchildren, Eliza, Nora and Eli, and many friends across the country. "I have lived many lives," Irwin often said. These lives were rich in people he loved and who loved him dearly.
•
Remembering Irwin Gershow
Thank you for your memorial contribution and for completing this form. The information you provide enables us to apply your remembrance gift exactly as you wish.