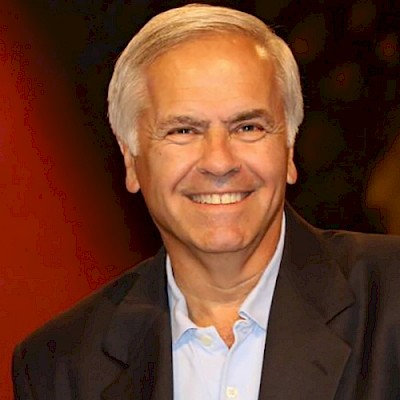 Les Levine
October 6, 1935 -
February 3, 2021
Beloved husband of Allison (nee Skully). Loving father of Jeremy (Melissa) Levine, Jamie (Elan) Levine Daniel, Adam Mesnick and Mara (Victor) Bendersky. Devoted grandfather of Noah, Vida, Mayla, Leia and Mallory. Dear brother of Stu (Leslee) and Bill (Nancy) Levine. Private family services will be held Sunday, February 7, 2021 at 11 AM at the Berkowitz-Kumin-Bookatz Memorial Chapel. 
Les Levine had been battling Parkinson's disease for several years, but continued to work until late December, 2020.
Les Levine, whose wit and opinions graced the Cleveland sports radio and television airwaves for decades across multiple stations, has died at the age of 74 after battling Parkinson's disease & diabetes for several years.
Born and raised in Cleveland, Levine graduated with a political science degree from the Ohio State University, but had his sights set on being a sportscaster from a very young age. He got his start DJing and doing high school play-by-play in Jasper, Indiana, before returning to Northeast Ohio at Akron's WNIR in the early 1970s to call local basketball games and double as the station's sales manager.
In the 1990s he had his own show complete with his signature self-deprecating title: "More Sports & Les Levine." His sense of humor was also a staple of his broadcasts, especially with his famous "How Come Quickes." For example: "How come you park on a driveway and drive on a parkway?"
•
Remembering Les Levine
Use the form below to make your memorial contribution. PRO will send a handwritten card to the family with your tribute or message included. The information you provide enables us to apply your remembrance gift exactly as you wish.