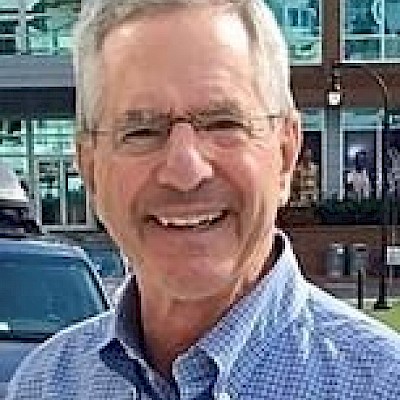 Jerome Cagen
August 1, 1947 -
April 23, 2019
Jerome B Cagen passed away in Palm Desert, CA on Tuesday, April 23, 2019. He fought a courageous battle against Progressive Supranuclear Palsy (PSP), a prime-of-life neurodegenerative disease.

Jerry, as he was known by family and friends, was also lovingly called the G.O.A.T. (Greatest Of All Time) by his eldest grandson, Oliver.
Jerry was born on August 1, 1947, in Boise, Idaho to Milton and Ruth (Blecker) Cagen. Growing up, Jerry attended Borah High School, and later graduated from Arizona State University with his Bachelor's degree in Education. It was also at ASU that he met his future wife, Susi Landis. For several years, Jerry and Susi owned The Sunshine Company Sport Shop. He then decided to re-enter the field of education, obtaining his Master's degree in Counseling from the College of Idaho. He was a school counselor, working most of his years at Eagle Academy. Jerry was loved by his students, and when he would run into them, he was often greeted with "Hey Cagen!", which always brought a smile to his face.

Jerry was an avid tennis player, and he loved golf! He spent many happy days with his friends at Warm Springs Golf Course, and later, at The Lakes Country Club in Palm Desert, CA. Unfortunately, his PSP curtailed his golfing activities due to his loss of balance and weakened eyesight, but he handled his situation with grace and dignity.
Above all, Jerry was a devoted husband to Susi. They would have been married 50 years this August 24, 2019. He was a loving and proud father and a powerful influence on his children, Brent (Jenevieve) and Tracie. He was always involved and rooting them on at any sports or school/career-related events, and that soon carried over to his grandchildren's accomplishments as well. He was a beloved grandpa to Oliver, Elliott, Ashton, and August (Gus). They were the light of his life!

Jerry is also survived by his older brother, Robert Cagen (Linda Cagen, deceased), younger brother, Richard Cagen (Terry Cagen), and his sister-in-law, Leni Herst (Doug Herst), all of whom he adored. He loved his many cousins, nieces, nephews, and especially his favorite aunt, Harriet Berenter.

Jerome B, you will be missed by all of us every day, but are now free and at peace from this horrible disease. You were a brave eternal fighter. As the deputy sheriff told you when you passed your driving test at 14 years old, "You've done right fine!"

We will forever love you!

Funeral services, under the direction of Relyea Funeral Chapel, will be held Monday, April 29, at 11:00am, at the Congregation Ahavath Beth Israel social hall, 11 N. Latah St., Boise. Graveside services to follow at Morris Hill Cemetery.
•
Remembering Jerome Cagen
Use the form below to make your memorial contribution. PRO will send a handwritten card to the family with your tribute or message included. The information you provide enables us to apply your remembrance gift exactly as you wish.