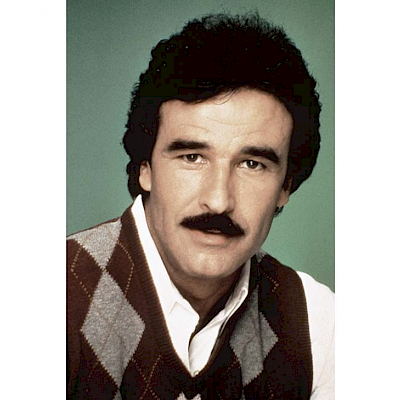 Geoffrey Scott
February 22, 1942 -
February 23, 2021
He worked on several other soap operas and was a familiar face in commercials for Marlboro, Old Spice, and Camel cigarettes.
Geoffrey Scott, who portrayed tennis pro, Mark Jennings, the first husband of Linda Evans' Krystle Carrington, on the 1980s ABC primetime soap Dynasty, has died. He was 79.
Scott died of Parkinson's disease on Feb. 23 — just after midnight on the day after his birthday — in Broomfield, Colorado, his wife, Cheri Catherine Scott, told The Hollywood Reporter.
The handsome Scott also played a U.S. marshal fighting aliens in 1880s Wyoming on "The Secret Empire" portion of 1979 NBC series Cliffhangers!; starred alongside Jerry Reed on the 1981 CBS series Concrete Cowboys (he stepped into the role originated by Tom Selleck in a TV movie on which the show was based), and was a quarterback on the 1984-85 HBO sitcom 1st & Ten.
On daytime soap operas, Scott portrayed publisher Sky Rumson on ABC's Dark Shadows in 1970, Jeffrey Jordan on CBS' Where the Heart Is in 1972, David McAllister on ABC's General Hospital in 1989, and Billy Lewis on CBS' Guiding Light in 1994.
And in commercials — he did nearly 100 of them — he played a Marlboro man as well as a sailor pitching Old Spice antiperspirant, "walked a mile for a Camel" in a cigarette campaign shot at the Taj Mahal, and starred with Margaret Hamilton in spots for Maxwell House coffee.
Scott joined Dynasty near the start of its third season in 1982 and worked on the fabled show for two years, appearing in 45 episodes. His character is brought to Denver by the conniving Alexis Colby (Joan Collins) after she learns that Mark and Krystle's divorce years earlier wasn't legal.
Later, Mark saves Krystle and Alexis from a fire, becomes Alexis' bodyguard, and is pushed off a terrace to his death, with Alexis emerging as the prime suspect.
Scott was born in Los Angeles on Feb. 22, 1942. His father, Reed, worked as a manager at Lockheed producing planes, and his mother, Jayne, was a housewife.
He and his brother Don, later a lawyer at Universal, were raised in the San Fernando Valley on the same street that John Wayne and Clark Gable lived, and he often jumped into Gable's pool uninvited.
Scott was signed by legendary agent Dick Clayton, who would also rep the likes of Jane Fonda, James Dean, and Burt Reynolds, and he got a deal at Universal.
Scott also appeared in Sidney Lumet's The Morning After (1986) and on such shows as Adam-12, Cannon, Barnaby Jones, Kojak, Dallas, Matt Houston, Night Court, Married … With Children, and Murphy Brown.
His wife said he and Selleck often competed for roles.
Scott retired after 45 years in show business and moved to Colorado with his family to pursue skiing, his lifelong passion. He had lived in the Boulder area for the past 10 years.
In addition to his wife, he is survived by twin sons Christopher and Matthew.
•
Remembering Geoffrey Scott
Use the form below to make your memorial contribution. PRO will send a handwritten card to the family with your tribute or message included. The information you provide enables us to apply your remembrance gift exactly as you wish.