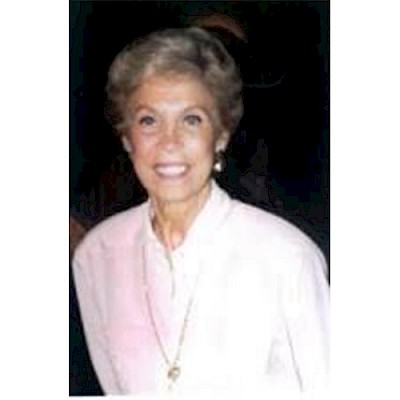 Ann C. Wasserman
December 28, 1915 -
June 30, 2016
Ann C. Wasserman of West Hills, California, passed away Thursday, June 30, 2016 (24 Sivan 5776), at 100 years, 6 months, and 2 days young. Services will be held Wednesday, July 6, 2016, at 11 am, in the Groman Eden Chapel of Groman Eden Mortuary. Services will be officiated by Rabbi Eli Herscher of Stephen Wise Temple, and will conclude Graveside, in Eden Memorial Park. In lieu of flowers, please consider a donation in Ann's memory to Parkinson's Resource Organization.

Ann is preceded in passing by her brothers, Maurice Shleser and Joseph Shleser, Of Blessed Memories; and her sister, Gertrude Victor, Of Blessed Memory. Ann is survived by her beloved children, Karen (Arnold) Kent, Kevin Wasserman, and Rosalind (Jerry) Joseph; her 7 grandchildren, her 11 great-grandchildren, and 2 great-great grandchildren.

Arrangements under the direction of Groman Eden Mortuary, Mission Hills, CA.
•
Remembering Ann C. Wasserman
Use the form below to make your memorial contribution. PRO will send a handwritten card to the family with your tribute or message included. The information you provide enables us to apply your remembrance gift exactly as you wish.