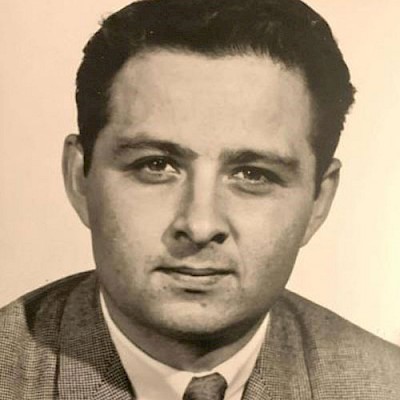 Ronald A. Zacky
July 26, 1937 -
September 11, 2020
It is with great sadness that we announce the passing of our husband, father, grandfather, mentor and friend Ronald Alan Zacky. He battled Parkinson's for many years, putting up a galant fight. We thank his caregivers, who also became friends, for their extreme devotion to his care; Albert, Mario, and Nana – we thank you from the bottom of our hearts! Born on July 26, 1937, at Cedars of Lebanon to Bertha and Harry Zacky, Ron was truly a native of Los Angeles.  After being raised on a chicken ranch on Sherman Way in Van Nuys, Ron decided to spread his wings, and fly the coop, joining the United States Army. While stationed at Fort Benning, Georgia, he learned he was much more proficient with a pencil, than a rifle.  After being honorably discharged from the Army, Ron served in the Air Force reserves, from which he was also honorably discharged, before becoming a Certified Public Accountant, and started a thriving practice in Sherman Oaks, which he managed for over 40 years.  He married the love of his life, Sandra in 1962, and started a family, having three sons, Hayden, Mathew and Brent.  Even though Ron had only sons himself, he has 9 grandchildren, including 8 girls, and 1 boy.  He was a mentor to many, and counseled them on business, investments, and life.  Ron leaves behind his loving wife of 58 years, Sandra, and his sons Hayden (Michelle), Mathew, and Brent (Amy), and his wonderful grandchildren who he loved so much: Daniella, Sofia, Gabrielle, Grayson, Connor, Sara, Camille, Elizabeth, and Rachel.  We are going to miss you!  We hope you enjoy a "nemu" in heaven, while you are taking a "boodi" and then you can have a nice, long "foofi"  You deserve it!  We love you so much Pop! You will be sorely missed! 
•
Remembering Ronald A. Zacky
Use the form below to make your memorial contribution. PRO will send a handwritten card to the family with your tribute or message included. The information you provide enables us to apply your remembrance gift exactly as you wish.