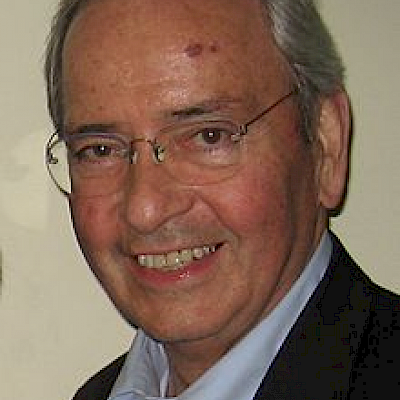 PHILIP WALTER OWEN
March 11, 1933 -
September 30, 2021
The 36th mayor of Vancouver, British Columbia from 1993 to 2002, making him one of Vancouver's longest-serving mayors, Philip Owen died peacefully on Thursday, September 30, 2021, at the age of 88 from complications related to Parkinson's disease, according to a family statement.
Owen was born and raised in Vancouver. He completed his education at Prince of Wales Secondary School and later New York University. In his late 20s, Owen started a textile business that later expanded to both Toronto and New York City. He became a director of the Vancouver Art Gallery, president of the Downtown Vancouver Association, chair of St. George's School, and was involved with many other local organizations.
He entered civic politics in 1978 after being elected to the Vancouver Parks Board. In 1986 he became a member of the Vancouver City Council and served there for seven years.
Owen was elected Vancouver's 36th mayor in November 1993 and was re-elected in 1996 and 1999, making him Vancouver's longest-serving consecutive-term mayor.
During his nine years as mayor, the city's downtown residential population doubled from 40,000 to 80,000 and the residents enjoy a new vitality in a part of the city that continues to improve and is a model for North American cities. The city maintained a "Triple-A" credit rating as well as being rated the number one city in the world for quality of life by the William Mercer Study.
Under his leadership, the city also opened Library Square, a new downtown headquarters for the Vancouver Public Library which features an innovative architectural design by Moshe Safdie.
Owen was most noted, however, for his championing of drug policy reform.
After four years of research, Owen led the local and national debates to fight drug addiction problems in Canadian cities through a "Four Pillar Approach", a comprehensive program with provisions for prevention, treatment, enforcement, and harm reduction. An 85-page action plan was passed unanimously by Vancouver City Council in May 2001. This new policy had the support of over 80 percent of Vancouver's residents, as well as the Federation of Canadian Municipalities Big City Mayor's Caucus.
As a result of the Four Pillar Approach, Vancouver opened Insite, North America's first legal safe injection site for intravenous drug users, in 2003.
•
Remembering PHILIP WALTER OWEN
Use the form below to make your memorial contribution. PRO will send a handwritten card to the family with your tribute or message included. The information you provide enables us to apply your remembrance gift exactly as you wish.