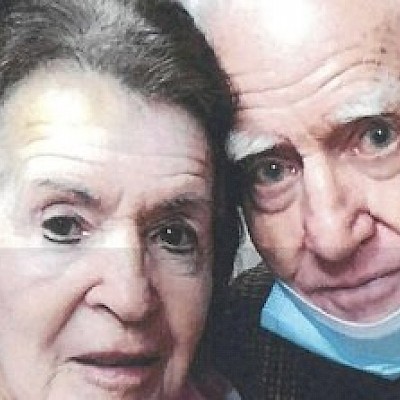 Carol Lisle
January 1, 1938 -
February 22, 2022
It was a journey that seemed doomed from the start: An octogenarian couple, one spiriting the other away from a residential care home in a white Mazda pickup, the breadth of the treacherous Australian outback laid out before them.
Sometime before New Year's Day, Ralph "Terry" Gibbs, 80, left Queensland, in northeastern Australia, to reunite with his partner of 15 years, Carol Lisle, 84, in Western Australia. Ms. Lisle, who suffered from Parkinson's disease and dementia, had been moved to a care home there by her goddaughter. Mr. Gibbs, guided by a paper map, was determined to drive her 3,000 miles back to his home.
The star-crossed pair made headlines in Australia as a national manhunt got underway. Two days after the kidnapping, the couple was found by patrolling police officers in a remote Aboriginal community near the border with the Northern Territory, both in ailing health.
Now, nearly two months later, the saga has come to an even sadder end: Ms. Lisle and Mr. Gibbs died within days of each other this week, a friend of Ms. Lisle's told Australia's national broadcaster.
Ms. Lisle died in her sleep on Monday. Two days later, Mr. Gibbs was killed in Queensland in a head-on collision between his pickup truck and another vehicle.
Their lovelorn tale began in March, when Ms. Lisle's goddaughter moved her into the care home near Mandurah in Western Australia because of concerns that Mr. Gibbs, who had been in the hospital, was unable to give her the care she needed, she told The Australian, a national newspaper.
In the months afterward, the couple had been able to see each other only four times, Mr. Gibbs later told reporters, because of Western Australia's rigorous coronavirus restrictions, which have left the state closed to the rest of the country for months at a time.
"All day every day, she says, 'Please take me out of here, please take me out of here,' and when I would leave to go home, she would say, 'Can I come with you?'" Mr. Gibbs told The Guardian last week. "She even wanted to walk to the airport."
Mr. Gibbs, his truck loaded with jerrycans of diesel and water, absconded with Ms. Lisle on Jan. 2.
After more than 24 hours on the road in temperatures that sometimes exceeded 105 degrees Fahrenheit, they were apprehended. Both were suffering from dehydration, a spokesman for the police said. Ms. Lisle, a wheelchair user, was reportedly distressed, smelled of urine and was wearing the same outfit she had on when Mr. Gibbs took her from her care home.
"The area they were found in is extremely remote," Detective Senior Constable James Stewart said at a news conference last month. He added: "What they were doing is extremely risky. They are both very frail, their mobility isn't good and they didn't have sufficient water and supplies to go on that sort of journey. But thankfully they've been found and are OK."
Last week, Mr. Gibbs pleaded guilty to a charge of unlawfully detaining a mentally ill person. He was given a seven-month suspended sentence and a two-year restraining order that barred him from visiting his partner.
Speaking to reporters outside the court, Mr. Gibbs said he worried that he and Ms. Lisle would not be reunited. "I fear that I might never see my little girl again," he said. "She is fading quickly."
Raelene Johnston, the magistrate, acknowledged that Mr. Gibbs had absconded with his partner out of a desire to be with her.
"The ending of your cohabitation with Ms. Lisle must have been heartbreaking for you, given the bond you had with your partner," she said. "I accept your motive was one of love and affection. I do not doubt that."
via nytimes.com
•
Remembering Carol Lisle
Use the form below to make your memorial contribution. PRO will send a handwritten card to the family with your tribute or message included. The information you provide enables us to apply your remembrance gift exactly as you wish.