Wellness Village Resource Directory
As caregivers and people with Parkinson's ourselves, we know time is off the essence when battling neurological disorders. We built the Wellness Village, a portfolio of pooled resources to ease the research burden. Dedicated to pursuing the ultimate quality of life for people with Parkinson's and their families, the Wellness Village presents a carefully selected directory of providers for direct introduction to our constituents. The Village is a free, virtual, vetted, online resource directory of the best available providers and services within the Parkinson's world.
We invite you to explore all the providers here and contact them directly. If you cannot find what you are looking for, please call us toll-free at (877) 775-4111.
Wellness Village Spotlight
Provide a quick and safe method of getting mobility-challenged people up after a fall, while restoring dignity and independence to the fallen person.
Comfor Tek Seating, as a passionate corporate community leader, will develop a culture of caring, encouragement, & service that ensures success of our customers, dealers & employees through the design, manufacture & delivery of innovative products.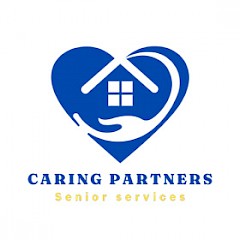 CARING PARTNERS SENIOR SERVICES is a referral agency who specializes in helping clients and loved ones find the best match of residential home, independent and assisted living facility, memory care, and respite care.
Find Your Wellness With PRO
Join the Wellness Village
To a Professional, Business, or Manufacturer
The Wellness Village Resource Directory serves as an engagement tool and direct connection to a targeted community, along with the strategic affiliation to the platform curated by Parkinson's Resource Organization (PRO). 
We invite you to reach and influence our community by joining an ambitious endeavor to make life just a little better for those with Parkinson's, their families and caregivers. Sharing your practice, business and expertise in the Wellness Village is proven to be mutually beneficial.
Benefits of Becoming a Professional Member of the Wellness Village:
Full-year placement with video-driven messaging to our highly targeted community
Choice of personalized membership levels to target what is right for you
Customized communications from you and sent to PRO's continually growing community
Publishing through our social media channels
Showcased as a vetted and PRO-sourced provider
Join the cause that promotes a better quality of life for all those impacted by Parkinson's and similar neurological disorders. To learn more about being part of the Wellness Village call (877) 775-4111 or email info@parkinsonsresource.org. 
The Wellness Village can help you help others!
 
Request the Wellness Village Media Kit by completing the form here and click GET INVOLVED.