Cypress Wealth Services began working together in 2002 early in their careers at Merrill Lynch. Having helped clients manage their finances through the turbulent financial markets following the tech bubble, we came together with a common interest in helping our clients protect their capital and live comfortably.
In 2008, with the security of our clients' assets in mind, we made the decision to move our team to Morgan Stanley. While at Morgan Stanley we were fortunate to experience tremendous growth, further our clients' goals, and develop a strong presence nationally.
By 2014, having developed a practice serving high net worth families, business owners and foundations, we came to the conclusion that in order to provide the best client experience we needed to be independent of the warehouse/brokerage world.  Being independent allows us to manage our clients' financial affairs with complete transparency and a fiduciary standard to provide the highest level of care.
Expertise with Process
Today, we are uniquely positioned to best serve our clients' needs and the needs of future generations that follow. Our team approach allows us to provide the necessary level of expertise to manage our clients' wealth the way they need and deserve. Our 11-person team is comprised of seven advisors with two Certified Financial Planner's, four Chartered Retirement Planning Counselor's, a dedicated portfolio manager, and advisors focused on serving specific client objectives. Our experience and expertise has been the foundation for our client service process The Second Growth and client Standard of Care.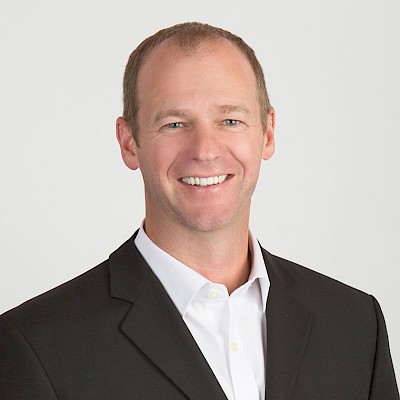 David Thatcher, CFP®, David provides comprehensive wealth planning to high net worth families, institutions and business owners. As a CERTIFIED FINANCIAL PLANNER, David strives to help his clients manage, preserve and grow their wealth consistent with their financial goals and objectives. He is part of Cypress Wealth Services.
David was Vice President and Financial Advisor with Cypress Wealth Services at Morgan Stanley for six years, and was a Financial Advisor
at Merrill Lynch prior to his tenure at Morgan Stanley. Previously, David and his wife worked and lived in New York City for ten years. David earned his Bachelors of Arts degree with a minor in Business and speaks fluent Spanish. David enjoys spending time with his four children and wife, is an avid golfer and when time permits, enjoys traveling.
Email: David@CypressWS.com
Toll Free: 866.888.6563  Direct/Fax: 760.834.7222
Chris Risenmay, CFP® is Senior Vice President and Financial Advisor, Chris' practice focuses on asset management and financial planning for high net worth individuals, families, and institutions. As a CERTIFIED FINANCIAL PLANNERTM Professional, Chris helps his clients organize and prioritize their financial and estate planning needs. He develops strategies to help them accomplish their most important objectives.
Chris previously worked as Vice President and Financial Advisor with Cypress Wealth Services at Morgan Stanley for six years, beginning in 2008. Prior to Morgan Stanley, Chris worked as a financial advisor at Merrill Lynch for seven years executing extensive investment strategies and training new financial advisors. He received his Bachelor of Science degree in Finance from Brigham Young University. Chris' community involvement includes serving on the board and in volunteer work with several nonprofit organizations. He is also very active in the Boy Scouts of America and serves in his church. Chris speaks fluent Portuguese and is an avid sports fan. Chris and his wife stay busy raising their six children. Chris enjoys running, playing racquetball and cross- t.
Email: Chris@CypressWS.com
Toll Free: 866.888.6563 Direct/Fax: 760.834.7221
Cypress Wealth Services
74150 Country Club Drive,
Palm Desert, CA 92260
T: 760.834.7221 | F: 760.834.7221
Email to: brenda@cypressws.com
Products and/or Services Available
Financial Advisors
Investment Management
Portfolio Management
Certified Financial Planning
Retirement Planning
Chronic Illness Planning
Estate Planning